Bedroom Interior
There is nothing better than escaping to your bedroom after a busy day. The bedroom is where we start and end our day, and it is where we sleep at the end of a hectic day at work. We consider the bedroom to be a private setting for couples. Within the bedroom, couples discuss, argue, and work through problems. It is important that we define the entrance of the bedroom as a place that is separate from outside chores, noises, and the demands of daily life. For the people who use it, the bedroom is an extremely private place. It needs to be designed based on the likes and dislikes of the people who will use it. The bedroom reflects the mindset and personality of the person who sleeps there. We all need a place where we can sleep well, feel safe, and rest comfortably and that is no other place in the world but our own bedroom.
Modern Bedroom Interior Design
Modern bedroom interior and decor feature natural materials, neutral colour schemes, and little or no too-fine, unnecessary detailing. Emphasis on horizontal and vertical lines with fewer curves, and natural light with unadorned windows is the trend. For bedroom interior design we use natural materials such as unpainted wood, metals, leather and natural fibres; neutral/natural colour palettes, reflective surfaces such as steel, chrome or glass and natural woods and wood veneers.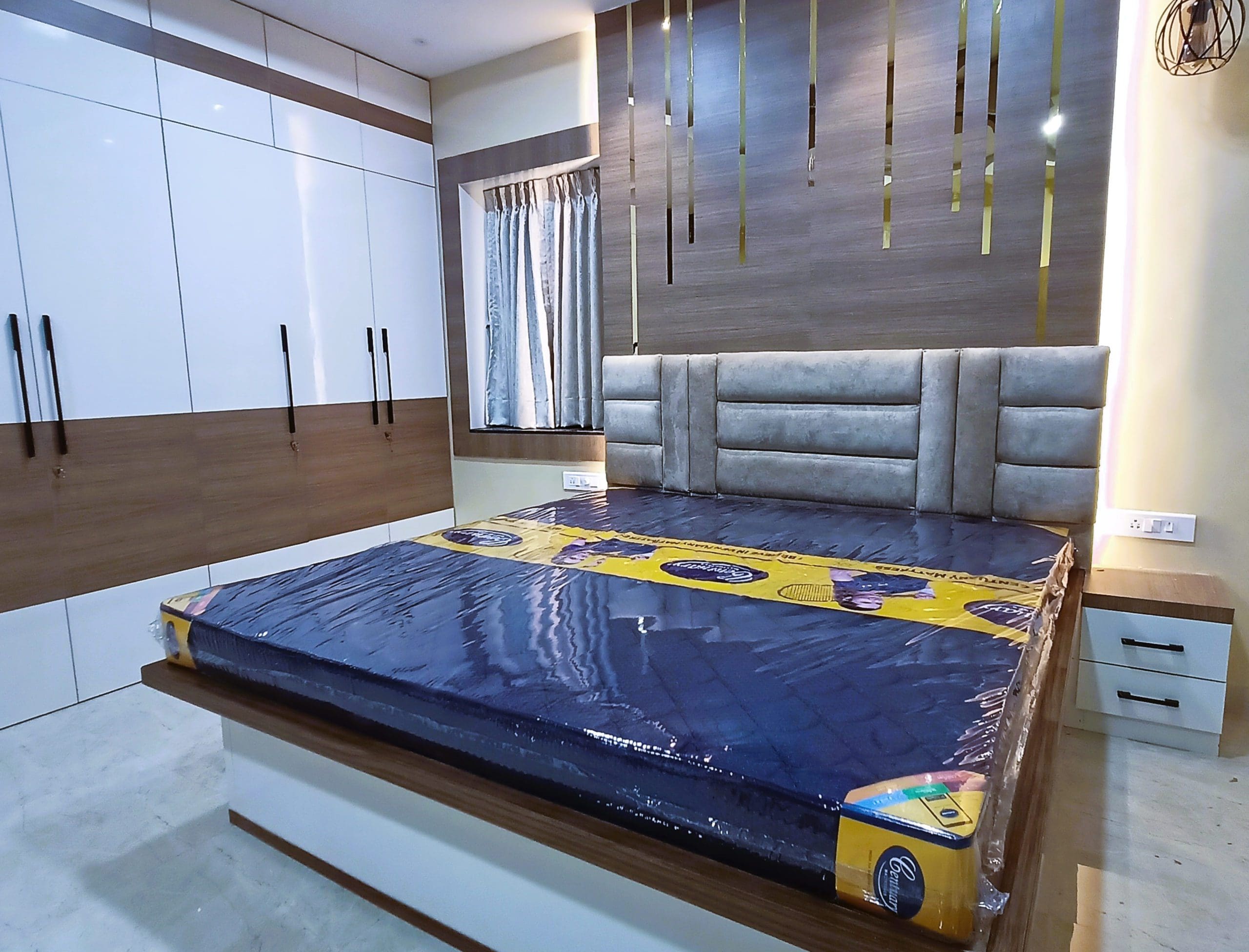 Simplicity is the key to a bedroom interior
Avoiding an overabundance of fussy details in the bedroom is another way we recommend to keep things peaceful, comfortable, and zen. If you're picking the bedding, choose simplicity and comfort- cotton sheets and a soft down comforter are two great choices. Besides that, choose natural fibres that are more breathable instead of synthetics, which are said to impede a more comfortable, healthy sleep.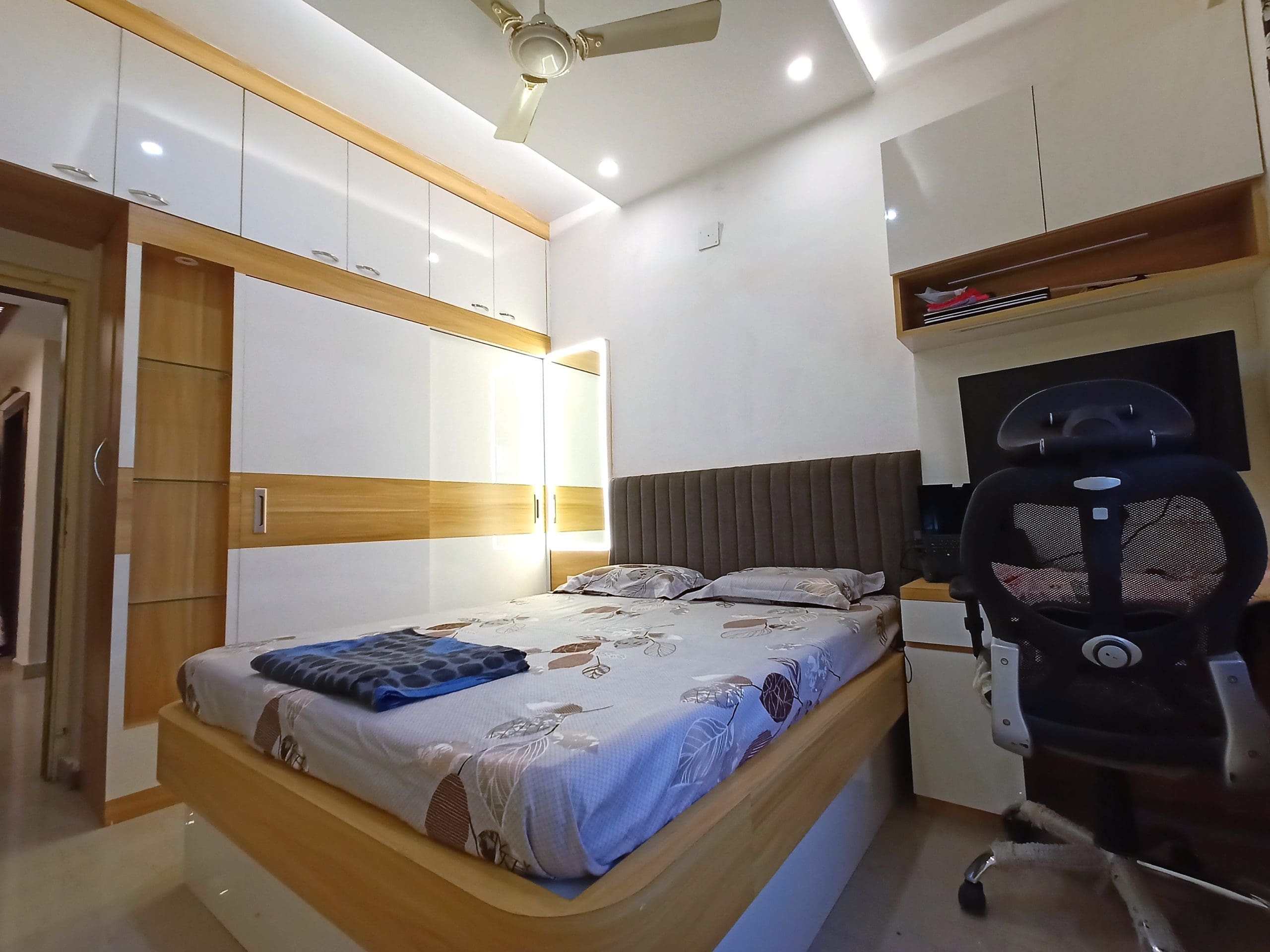 Key points in designing a bedroom
Select a light shade colour for the wall and you can highlight one wall with wallpaper or any textured paint.
Keep the ceiling simple with optimal designs and add a hint of wooden texture for calmness
Use a combination of white, cool and warm lights so you can use them as per the mood
Keep the windows as large as possible for proper light and air ventilation while using curtains of natural colour
Keep the furniture as per need like Bed, Side Tables, Wardrobe, Dressing Unit, Work Station or Study Unit, TV Unit etc. Use 1 or maximum 2 neutral colors for the furniture.