Dressing unit designs for bedroom
A dressing table is an important piece of bedroom furniture in modern Indian homes. It is also a fashion accessory. It's more like a gathering place for the whole family, where everyone spends a lot of time getting ready to go out. Now, a dressing table has a lot more than just a mirror on the wall. It also has drawers, shelves, and a special place to sit so that you can be happy while you're at work. Since it's a place where you can try out new styles and talk to yourself to boost your confidence, it should also look nice and not be cluttered.
Size, Shape & Storage
A dressing table can be designed to fit the needs and tastes of the person who uses it. There are many different kinds of dressing tables, and you can choose one based on its shape, size, storage space needs, structure material, and budget. Men, Women and Kids everyone in the family needs the dressing table. Women need to put a lot more things on their dressing table than men do, since they also have makeup, jewellery, perfume, and other related items. Because of this, the dressing table should have as many drawers, cabinets, or shelves as possible. Isn't it better to have more room in your drawers than to have to fill up your vanity?
Choose the mirror correctly
Mirrors for the vanity also come in many different shapes, sizes, and materials, so you'll have a hard time choosing. Those who want to see their whole reflection should get a dressing table with a big mirror, while makeup lovers should get a dressing table with a medium-sized mirror.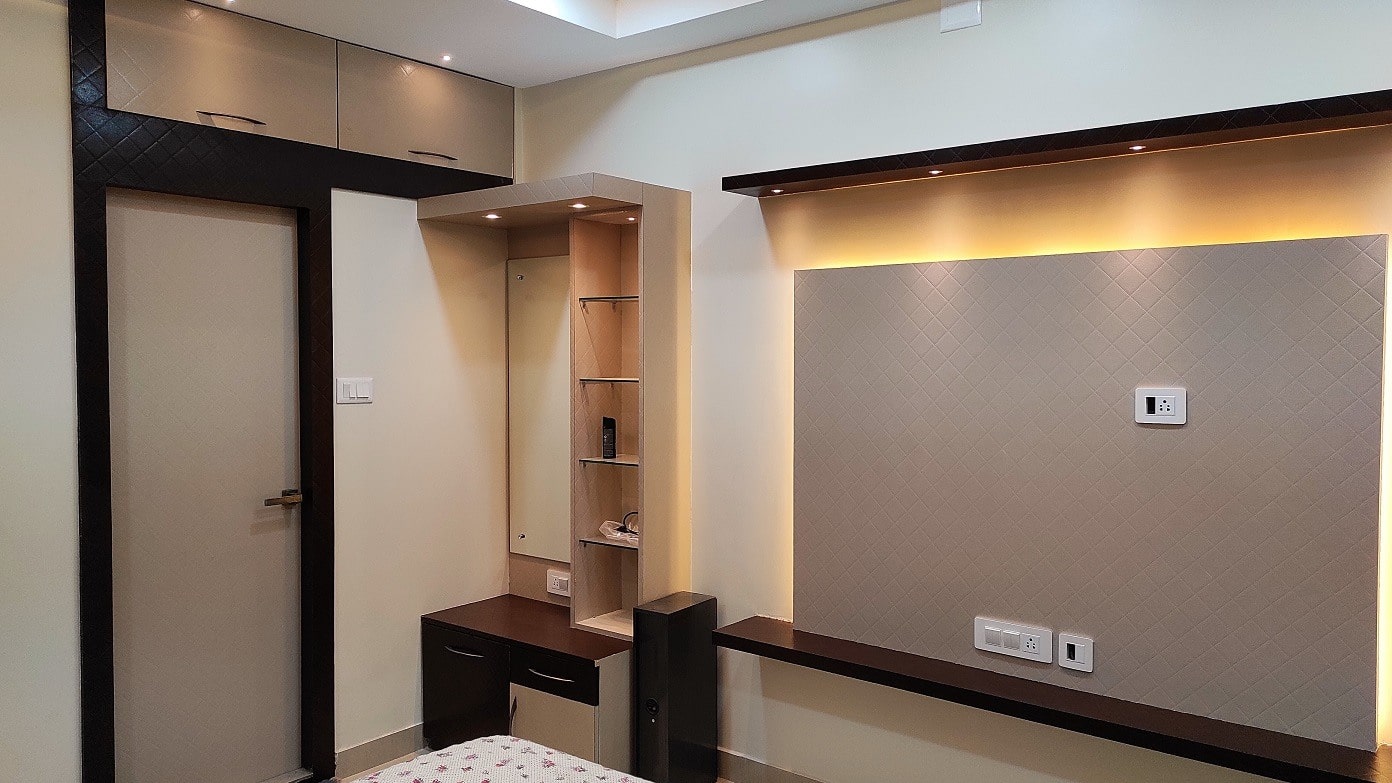 Lighting is important
Make sure there is enough light around the dressing table so you can put on your clothes and see yourself clearly in the mirror or see how your makeup looks when you're done. You can take advantage of natural light if you put your vanity table at a safe distance from the window. You can also choose the perfect artificial lights from a wide range of styles, such as accent lighting or task lighting.
Seater for the dressing
Some dressing tables don't have seats built in, while others do. Choose a chair with some colour and texture so that it fits in with the rest of your room's design and gives your bedroom a warm and cosy feel.