One of the most crucial rooms in your home is the bathroom. It should be a location where you can unwind at the end of a long day or relax and rejuvenate before starting a new day. Modern bathroom design is sleek, stylish, and minimalistic. Consider clean lines, geometric shapes, muted hues, and high-quality materials. No matter how big or small your bathroom is, modern bathroom design can make it a place where you can relax in style.
You use your bathroom on a daily basis; it should reflect your own style. A modern bathroom decor may be ideal for you if you want clean, uncluttered interiors and a sophisticated design.
The following are some of the important aspects of this style:
A bathtub that stands alone
Streamlined lighting and mirrors
Minimalist fixtures and faucets
A floating toilet and vanity
Shapes of geometric tiles
The colour scheme should be neutral.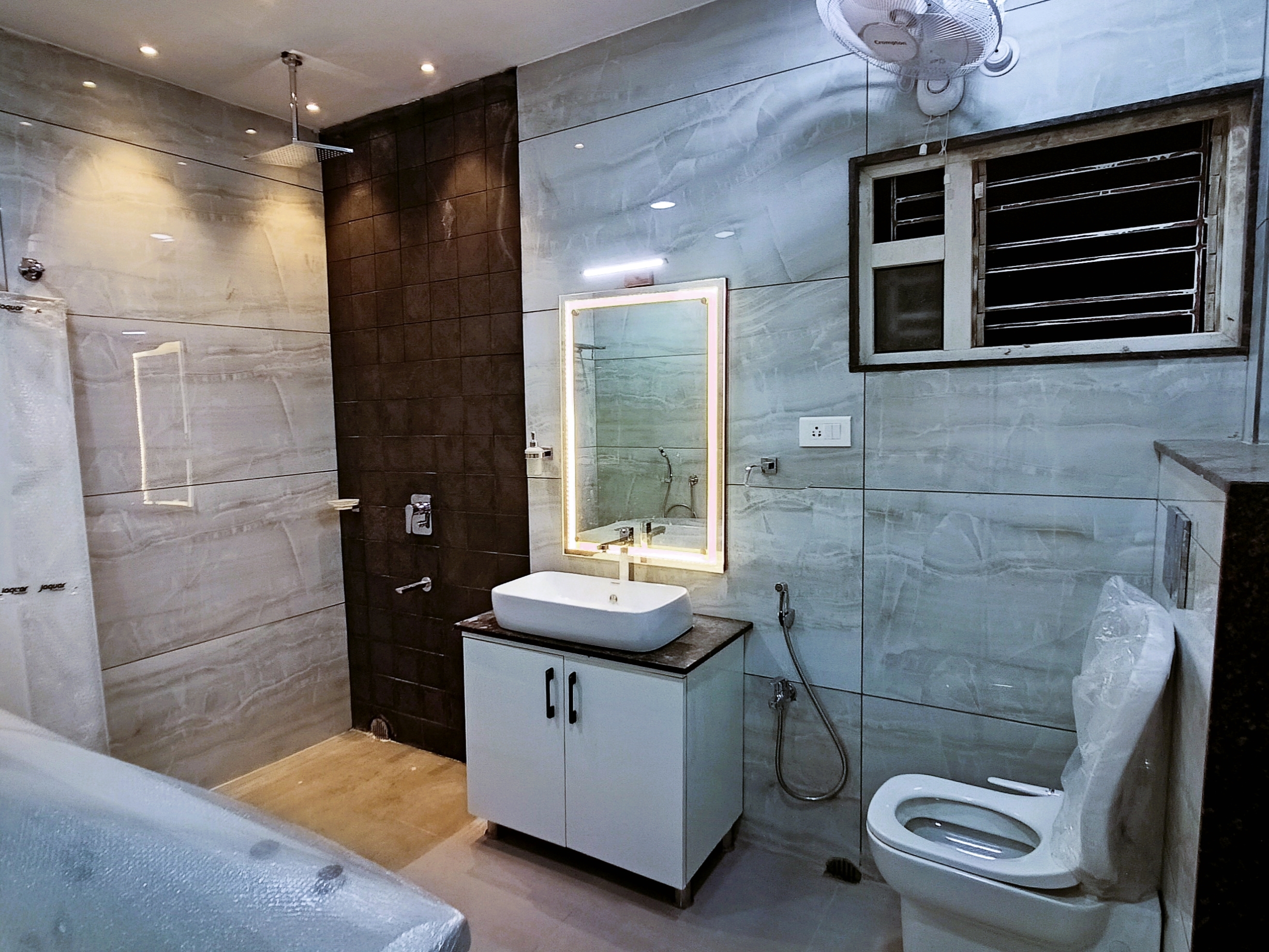 Minimalist Faucets and Fixtures
The golden rule for creating a modern bathroom is to keep things simple. Instead of overly complicated faucets, stick with basic hardware that complements the overall style of your bathroom. Consider faucets with simple shapes and clean lines. Also, consider faucets that are durable and have scratch and tarnish-resistant coatings so they will look great from start to finish.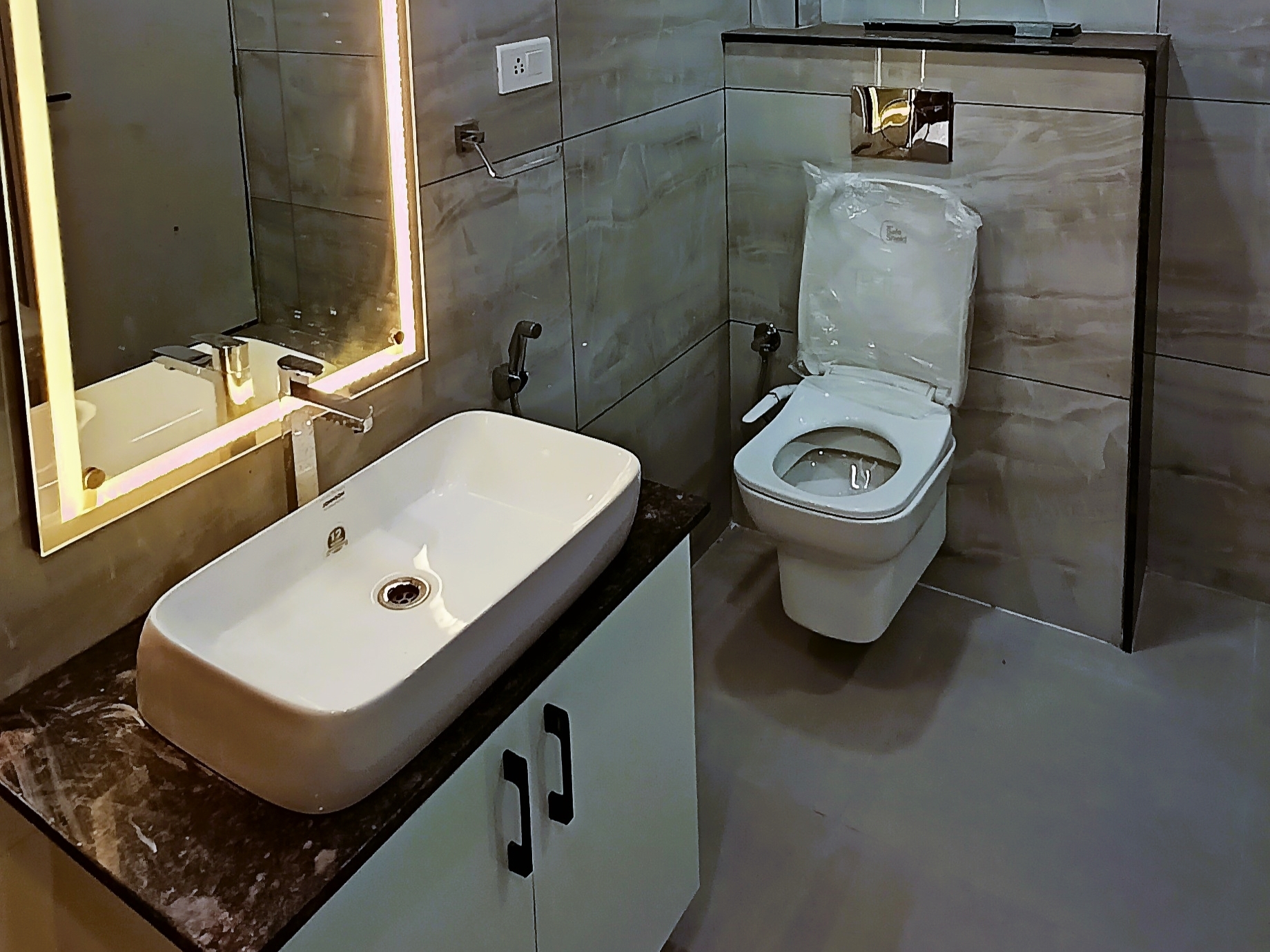 Mirrored Modern Bathroom Lighting
Bathroom mirrors and lighting must work well together to provide an effective solution for conducting bathroom tasks such as shaving or applying makeup. You'll want clean lines and geometric shapes for both the mirrors and the lighting in a modern bathroom, of course. One of the new high-tech frameless models with integrated lighting is a terrific alternative to your vanity mirror. A backlit mirror is an excellent choice because it minimises shadows around your face. This option saves space because it eliminates the need for additional lighting around the mirror.