A vanity is a piece of sanitary ware that includes both a washbasin and a storage unit. The cabinet can be used for a variety of purposes. It not only provides storage in the bathroom and holds the vanity, but it also conceals drainage pipes and adds to the decor of your bathroom. You must consider numerous elements when choosing this home decor object, including size, shape, pricing, functioning, and so on. If you have enough space, a modern washbasin with a cabinet is a good option. Otherwise, for a minimalist aesthetic in a small space, consider a wall-mounted vanity.
On one condition, the modern washbasin with cabinet will add glitz to your interior: it must be placed correctly. It's critical to locate the vanity in such a way that it doesn't block the door or obstruct user movement.
Another issue to consider is cleaning accessibility. If you can't readily clean the vanity and its surroundings, the entire aesthetics will be damaged. Also, make sure there is adequate room around the mirror for the vanity to seem good.
Types of Vanity Washbasin
Pedestal Sink – This sink is also known as a free-standing sink or vanity. It does not include any kind of storage space. On the other hand, its gorgeous appearance will make your bathroom stylish and posh. In any bathroom, this sink will look fantastic. As a result, you can utilise it in your bathroom to create any motif.
Free Standing Vanity – This vanity is available in square or rectangular shapes and may hold one or two sinks. It's ideal for both business and domestic spaces because it comes in a number of design options and finishes. Although the majority of these vanities are constructed of wood, you may notice ceramic objects around the top areas.
Wall Mount/ Floating Vanity – This design is what you should seek on the market if you need to add vanity to a little or limited space. It is affixed to the bathroom wall immediately. This vanity is attractive and well-kept. Because it is not linked to the floor, it is easier to maintain and clean.
Top Mount Wash Basin Vanity – The washbasin is put on top of the counter in this sort of vanity to give it a luxurious appearance. It features a storage area at the bottom, just like other vanities. This vanity is frequently built of high-grade PVC that is entirely resistant to water and dampness. This is a common style that works well in large suites and bathrooms with simple designs. They come in two different styles: wall mounted and floor mounted.
Under-Mount Wash Basin Vanity – The washbasin is incorporated directly into the vanity in this case, resulting in a flat countertop. Because the rim does not extend above the counter, you can wipe water directly from the counter to the basin. Only a piece of the unit will be shown to create a seamless look.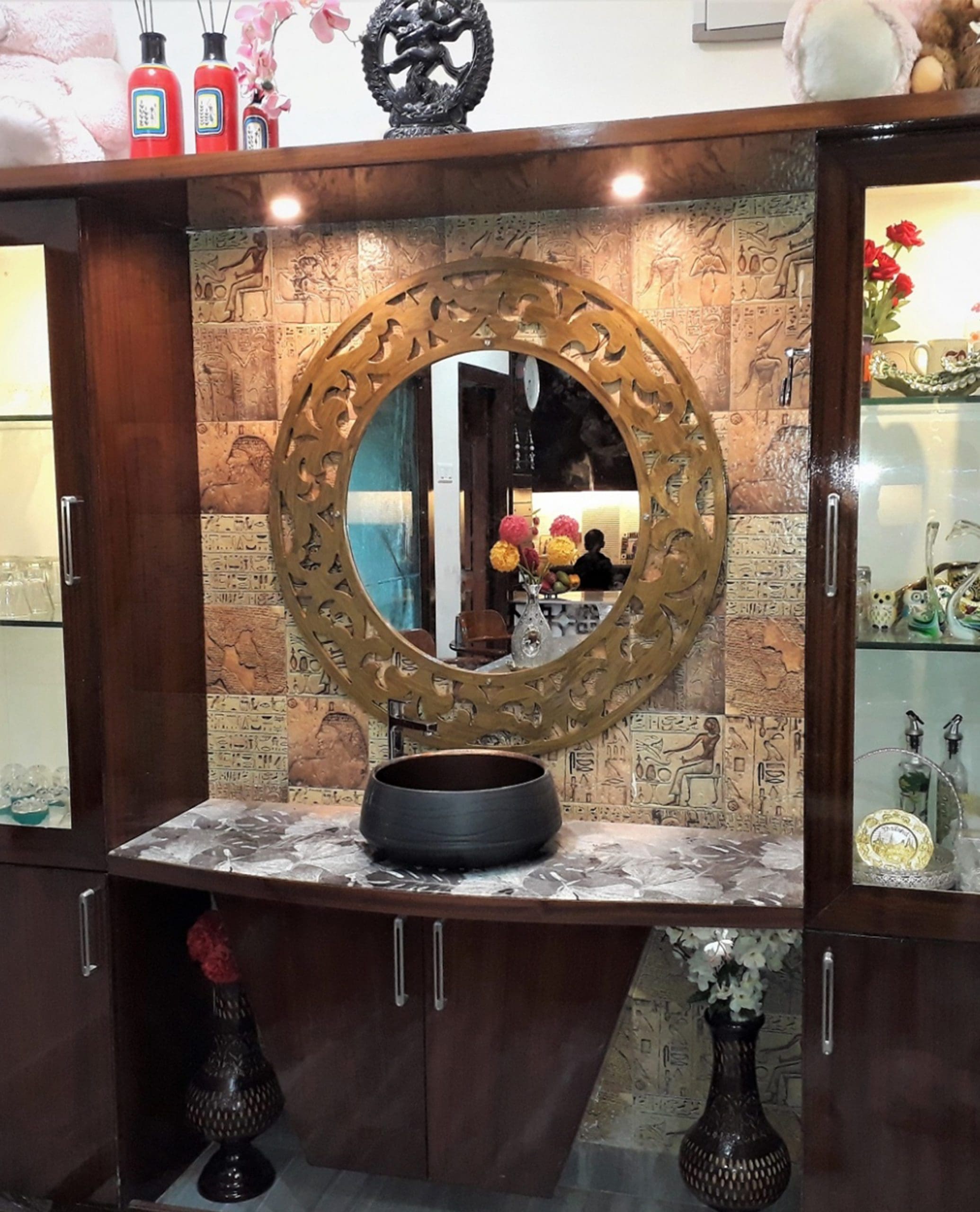 Don't forget about the colour palettes when you're taking care of these structural details. The proper colour and hue will considerably improve the mood of the entire environment. Using neutral-coloured vanities will keep the bathroom looking current now and tomorrow. Colours will also allow you to incorporate bold components into the environment. Your bathroom will have a sleek design with contrasting tiles. Colours including white, black, and grey are also available for a stylish look.