Most Indian homeowners can't do without a pooja room for their morning rituals while they want to make sure their homes meet their ever-growing modern needs. It's a must-have space for every Indian home. While keeping the modern living intact there are multiple ways we can design a beautiful puja unit in your home.
Things to consider while designing a puja unit
Adding details to the door of your pooja unit is one of the best ways to make sure your pooja room fits in with the rest of your modern home. To make your pooja unit look interesting, use cutwork designs to make a jaali framework in a beautiful pattern on wooden or metal doors.
When it comes to interior design, marble is a surface that will never go out of style. Marble is a great way to easily add elegance to your pooja room design.
As a complete pooja unit, a small corner cabinet works best in modern homes with limited space. A cabinet's main purpose is to hold things, but it's also a great place to store things you need for your daily prayers.
A pooja unit that is mounted on the wall and stays off the ground is another design that works well in small rooms. To get the look you want, mount the unit at the right height and keep the design simple with dark wood laminates.
By using traditionally old things in new ways, you can bring modern design into a traditionally styled room. Putting a backlit panel in a pooja room is a great way to make it feel more like a place for meditation.
For a pretty pooja unit, all you need is a panel with some simple, traditional bells on it. Go for a simple backlight or even a simple lamp with a lot of detail.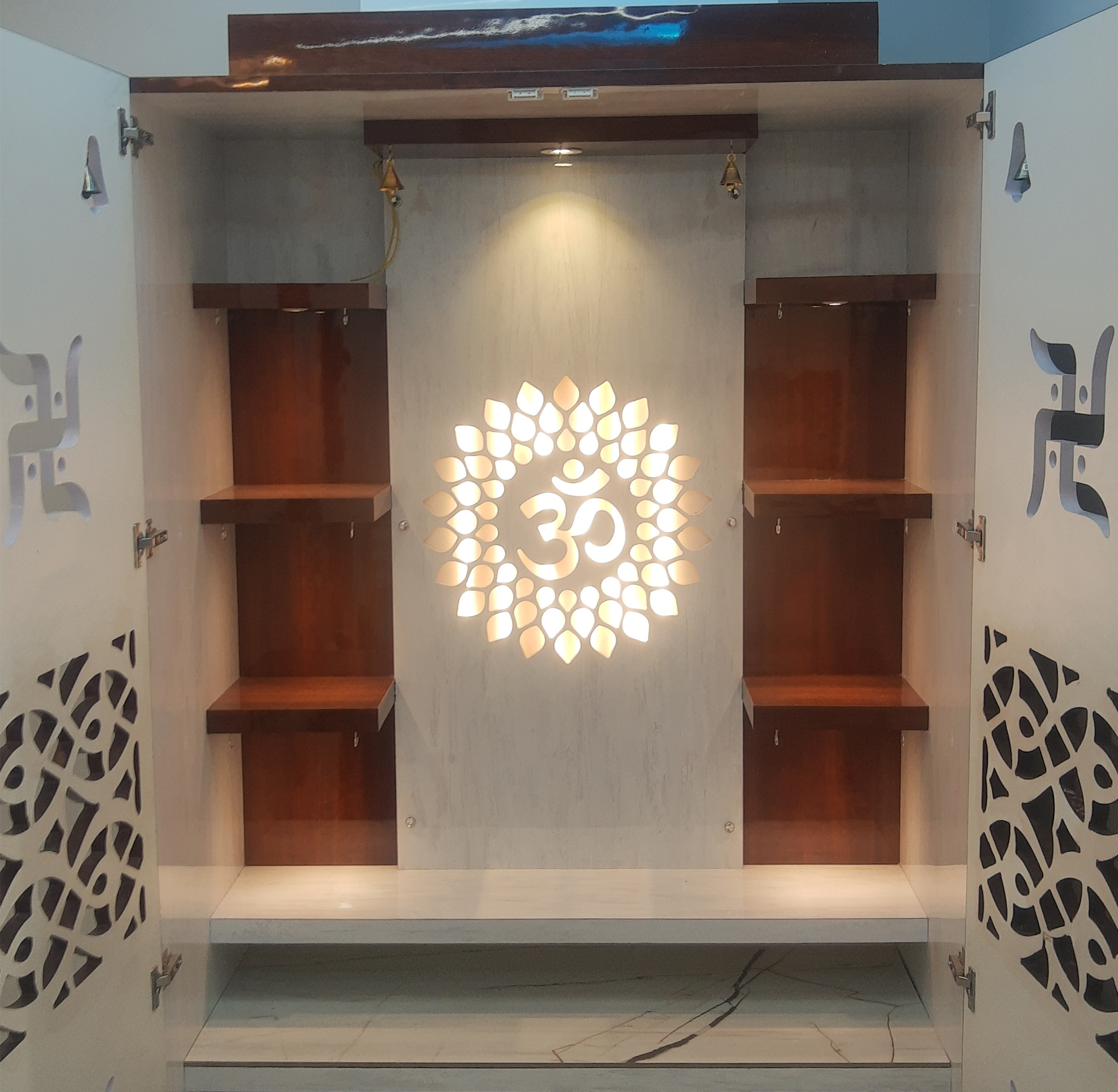 Pooja rooms or even small pooja units are still a part of the traditional design of modern Indian homes. With one of these beautiful designs, you can give your pooja room a modern touch.